We are very excited to share with you all that one of our sponsors at the second annual National Samosa Week is the Royal Air Force (RAF).
For over a hundred years the RAF has defended the skies of Britain and projected Britain's power and influence around the world. Today, they are engaged in 15 missions on 4 continents in 22 countries.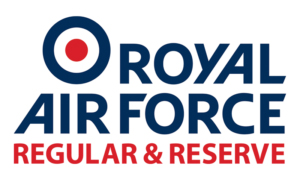 The RAF offers a wide variety of full-time regular roles, spare time reserve positions, as well as apprenticeships in locations across the country. From catering and hospitality to air crew and air operations support, basic and specialist training is provided whatever the field.
Brought to you by the Leicester Curry Awards, the aim of the event is to draw attention to the rich culture and food heritage of South Asia. The delectable snack has generated a huge amount of popularity and can be found on curry menus all over the UK.
Special Engagement Teams Resource Manager, Sgt Lee Viner said: "The Royal Air Force has a long and distinguished culinary tradition and we are delighted to support this event. We are a fully diverse and inclusive employer who is committed to engaging with communities and highlighting the career opportunities we have on offer. Search RAF Recruitment for more information."
Next year's highly anticipated event will kick start from Monday April-8-14. Dedicating a whole week to the delicious triangle shaped savoury snack, events will include pop-up shops around the city, as well as a Man vs. Samosa food challenge.
Romail Gulzar, founder of National Samosa Week, said: "It's great to have the Royal Airforce on board as one of our sponsors this year. They do great work across the country and bring communities together, and that's something that we aim to do with National Samosa Week. It will also be a fantastic way for our local community to find out about the incredible work that the RAF does."
To find out more information about the RAF Recruitment, please visit: www.raf.mod.uk/recruitment